mz003 – tom johnson – orgelpark color chart
(CD – special paper/carton folded sleeve with booklet – five hundred hand numbered copies edition) – 12.00€
digital version at bandcamp – 7.00€
"I have two good minimalist composer friends who have been writing drone music for many years, Phill Niblock and Eliane Radigue. When I told them I had finally left my metric melodies and harmonies and was writing a one-note piece, they were quite surprised and pleased. So am I. This came about because of that amazing four-organ situation at Orgelpark, and it probably won't happen again." T. J.
orgelpark color chart | 49:51
mz003 – Tom Johnson – Orgelpark Color Chart (excerpt) by mazagran
|||
recorded live at orgelpark, amsterdam | saturday, may 13th, 2010
organists:
geerten van de wetering – sauer organ
hans van haeften – verschueren organ
jeroen koopman – molzer organ
dorien schouten – van leeuwen organ
sound engineer: bert van dijk
thanks to Johan Luijmes and Sonja Duimel
produced by Riccardo Dillon Wanke
five hundred hand numbered copies edition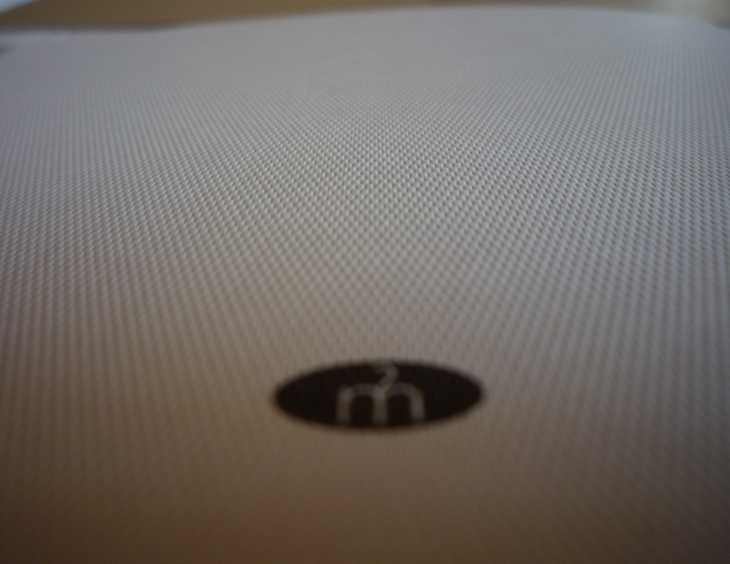 The Orgelpark, accommodated in the restored Parkkerk (church) monument in Gerard Brandtstraat in Amsterdam, is aimed at presenting the organ in a new light, thus according it a place in current musical activities. The organ is the thread running through the varied Orgelpark activities programme with some 100 activities programmed each season, such as concerts for a variety of fans – of classical music (after 1870), jazz and improvised music. There are concerts combined with other art forms, such as dance and film. Master-classes, symposia and exhibitions are also organised. Moreover, the Orgelpark is being utilised as a working area for young talent from Dutch and foreign conservatoires. And new compositions are being commissioned regularly. Where formerly the organ was used primarily in service of the church building, in the Orgelpark the building is in the service of the organ and its music.
|||
THE WIRE #334 (12/2011)
From the composer of "The Four-Note Opera, here's a one-note piece for four organs. Orgelpark Color Chart (performed by Jeroen Koopman, Dorien Schouten, Geerten van de Wetering and Hans van Haeften) was recorded in AMsterdam in March 2010 and plots the gradual descent of the C note down through the octaves, beginning in a brilliant, super-high register that makes stabbing frequency overtones reverberate and ending in the tenor range where overtones resonate with a deeply grounded hum. Johnson has each organ part slide down the spectrum of octaves at a different rate; notes enter and fade like human voices dialogues between different octaves come and go like distant whispers. Then, near the end, at 47'02", a jolt. One organist stumbles into an adjacent D, an innocent enoungh smudge that adds a human dimension to Johnson's seamless system, highlighting how he mines elaborate form and content out of simple conceptual beginnings.- Phil Clark
(WHISPERING AND HOLLERING, http://www.whisperinandhollerin.com/reviews/review.asp?id=8679)
Externally, it's white. Inside, it's white. And yet the minimalist packaging of Tom Johnson's 'Orgelpark Color Chart' is produced using heavyweight textured card. Within the grain, the weave of the texture, are tiny shadows, different shades, the light reflecting and refracting in myriad directions. There is no single shade of white. Similarly, the music – so many tiny, fine intricacies within a single note (C, played across seven octaves), long, ringing tones that teeter and shake like a wet finger circling the rim of a wine glass – may on the surface appear to be the sonic equivalent of a blank canvas, but as the cover reminds us, everything lies in the minutest of details, and over the course of the album's fifty-minutes – a single, continuous track – the listener slowly becomes aware of the nuances, the subtle shifts, the multitonalities that exist within that single note. It's anything but uniform or unchanging.
The sounds are, in fact, organs: four of them, and the booklet contains a full catalogue of the positions of all of the stop-knobs for each row across all four of them. It's a remarkably precise work, and it's perhaps difficult to fully appreciate its intricacies and details. So cast aside thoughts of the colour for a moment, and consider the shape: an infinitely flexible, ever-shifting multifaceted figure of limitless dimensions in perpetual motion. No one side is longer than, or equal to, the others. It occupies no space; it occupies all space. Its edges are smooth and clean and sharp, cut like a diamond.
'Orgelpark Color Chart' is an album to mediate to, to be drawn in by, that creates a unique and transient space that's not static, even for a moment.
THE SOUND PROJECTOR (http://www.thesoundprojector.com/2011/11/21/room-to-live/) Tom Johnson's Orgelpark Color Chart (MAZAGRAN RECORDS MZ003) may scoop the prize in tonight's column, both for its utter minimalism and sheer duration as befits this American minimalist veteran who studied under Morton Feldman. It's a composition for a single note and played live by four organs in Amsterdam. It starts out with small and lonely reedy tones and then gradually grows to a massive swelling sound, slowly following a logical trajectory you could almost plot on a mathematical grid. I also like the booklet which details all the specs for the organs, in terms of their manuals and stops, and is a meticulously prepared layout of information that seems to have no bearing on the music, unless the desired effect is to make us focus on the unique settings of each instrument. With the true humility of a grand master, Johnson admits that even he is "surprised and pleased" by the results, which he suggests "probably won't happen again". Lovely limited edition package with an unusual soft pack envelope and a booklet printed on textured art paper.